Proven success in working with founders as a consultant
and coach, to create and deliver exceptional, commercially
focused results.
• Start-up founder coaching
• Drinks brand launches and growth projects
• Marketing and Sales strategy
• Training and people development
• Strong drinks industry network
• Problem solver
• Results driven
• Commercially focused

Jenny's career has spanned roles in field sales management, training and people development; first starting in the beauty industry, then making the move over to beer in 2006, when she became an Accredited IBD Beer Sommelier.

Whilst at multinational brewer Molson Coors Jenny was the lead on developing their global sales training and Beer Ambassador programme.
Jenny went on to work with BrewDog, where she created and implemented the International Sales Ambassador team, in over 10 international markets.
In 2019 Jenny embarked on the next stage of her career, as an independent consultant to the drinks industry, working on many start up and scale up brand projects.
Jenny has supported numerous drinks brands through their launch and growth plans with a focus on: Strategy – Commercials – People – Sales.



Dom Richardson - Founder of Whistler's Storm - cold brew tea liqueur
"Working with Jenny over the last few weeks for my recently launched spirits brand has been fantastic. Jenny has provided a clear route and guidance for increasing sales to both on and off trade customers which we are already putting into practice and will continue to do so. Jenny has a wealth of knowledge and connections in the drinks industry and I know will be able to help me and anyone else with any questions or advice that may be needed going forward. Jenny is super friendly and very easy to work with and I am looking forward to working with her again very soon."
Alexa Joyal – Head of Sales - Five Points Brewery
"Jenny is a class act. She is an inspiring individual with incredible experience in the industry and great confidence and knowledge on her subject matter. I've learned so much from her in our past few years of knowing each other and think she could inspire and lead anyone to become a better salesperson."
Darius Darwell – co-founder of Sipful Cocktails 
"The support which Jenny gave Sipful was integral to getting Sipful from a concept to a brand with purpose, identity and products. Her help in navigating a route to market and how to support key accounts through marketing and pricing incentives were of huge value to me as a founder. The continued relationship we have with Jenny continues to bring valuable insights and support to our decision making. Jenny has a fantastic network in the drinks industry. I would fully recommend Jenny to help support and guide your business to success."
Steven Holmes - Founder & MD - Farm Yard Brew Co. 
"Jenny has been an integral part of our recent brand growth and re-brand decision. I'll be honest, I was unsure when she suggested implementing so many changes, and especially bringing in so many processes. I didn't really see the point.
She has proved me wrong by working closely to understand our business, and bringing real value to us by working collaboratively to create values, structure and a much needed strategy to the brewery. Her recent support on developing our people plan and hiring new team members has made a huge difference to the way we work."
Nick Marsh – Founder & MD - Better World Brewing
"I loved working with Jenny. She listens, she helps you find solutions. The support is clear, impactful but importantly personalized.
Jenny has really helped me and Better World as a business understand our place in the UK beer market."
Niall Phelan – Founder & MD – The Naked Collective 
"Jenny is highly experienced in the areas of developing brands and teams. She has amazing organisational skills, a fantastic attitude and work ethic, supported by a warm personal approach to everyone. Jenny would be a huge addition to support any business in a growth phase, and will continue to inspire and motivate teams to deliver beyond their own expectations."
• Brand strategy
• Brand ideation & story
• Creation of selling story
• Creation of selling tools
• Strategy & structure
• People development
• Training & coaching
• Personal development
• Sales strategy
• Pricing & commercials
• Field sales management
• On & Off trade
• Marketing strategy
• Activation tools
• Rate of sale driving
• Consumer events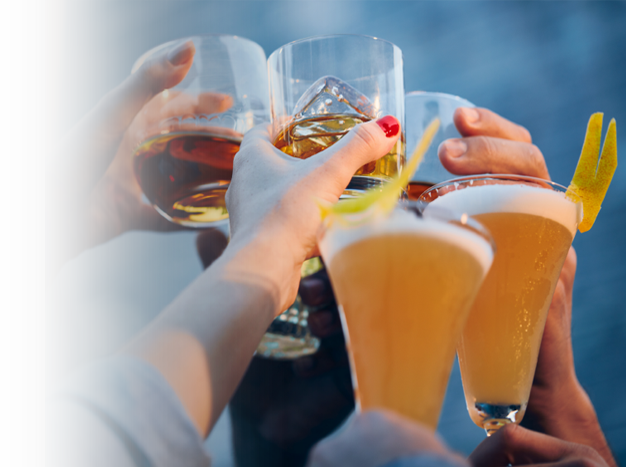 Please contact me for more information. I'm always happy to talk!
I look forward to meeting you to learn about you, your business, and your brand story.
Email missjennymaryelliott@gmail.com
Call 07736 500554